Description
PREORDER ITEMS, LEAD TIME 2 WEEKS.
Available in 1L and 5L bag
A concentrate, used under gravel when planning the aquarium
Ensures healthy and long-term growth
Is neutral and does not affect the KH or pH value of the water
The substrate absorbs nutrients and makes them available for plant root.
HOW TO USE THE PRODUCT:
- Plant Growth Substrate is laid in a 1 cm thick layer on the bottom of the aquarium, when the aquarium is built.
- The table below provides recommended Plant Growth Substrate amounts for a number of standard aquarium sizes.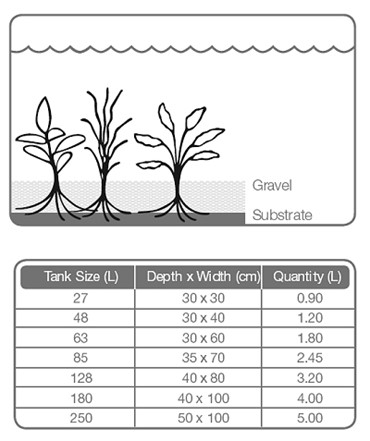 Payment & Security
Your payment information is processed securely. We do not store credit card details nor have access to your credit card information.