Description
***PREORDER ITEM, LEAD TIME 1 WEEK***
OASE OptiMax 1000 Water Pump
Item#: OAS42656
The OASE OptiMax 1000 is a compact aquarium pump which is capable of providing a maximum flow rate of 1000L/hour and a maximum delivery head of 1.3m.  OASE Engineers in Germany have used high quality materials to ensure the longevity of the pump life and performance. The OptiMax 1000 features a built-in flow control for fine adjustment of the pump output.
The rotor design has been fully optimised to efficiently deliver a high output and keep operational vibrations and noise to a minimum.  Ideally suited to increasing circulation or operating filtration equipment for fresh and saltwater aquariums in submerged or dry install applications.
1000L/hour Max flow rate / 1.3m Max delivery head
12 watt power consumption
Suitable for both dry install and submerged use
Compact design
Very low operational vibration and noise level
Suited to freshwater and saltwater installations
3 year OASE warranty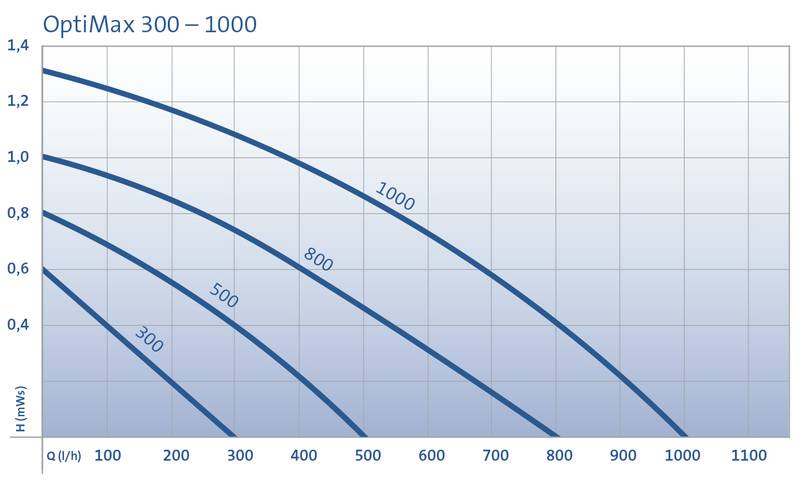 Payment & Security
Your payment information is processed securely. We do not store credit card details nor have access to your credit card information.