Full Color Spectrum
In addition to the popular Tuna Blue spectrum, users can add in Red, Green, and Violet+Indigo (Purple) by using the new Spectral Controller X or the coming Kessil WiFi Dongle.
Heat Management
Our innovative heat management system enhances longevity and efficiency.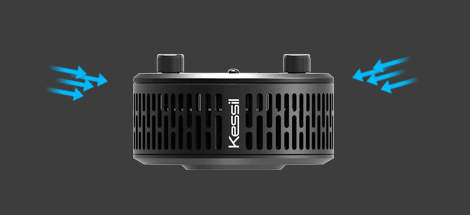 Dense Matrix LED
Our densely-packed LED array emits more high-quality light than competing fixtures.